Leading asset management firm, Merian Global Investors, is the principal partner of Shakespeare's Globe's Summer Season for 2019. As the first ever principal partner of a Globe Theatre season, we are delighted to be working with them and celebrating their support for the Globe.
As a registered charity receiving no regular public subsidy, Shakespeare's Globe is reliant on the generosity of individuals, trusts and businesses to support our work on and off stage.
The partnership provides Merian Global Investors – which announced its new name last autumn at a special event in the Sam Wanamaker Playhouse – with a great opportunity to support the Globe's ground-breaking work, while raising its profile with a worldwide audience that reflects its core customer demographic.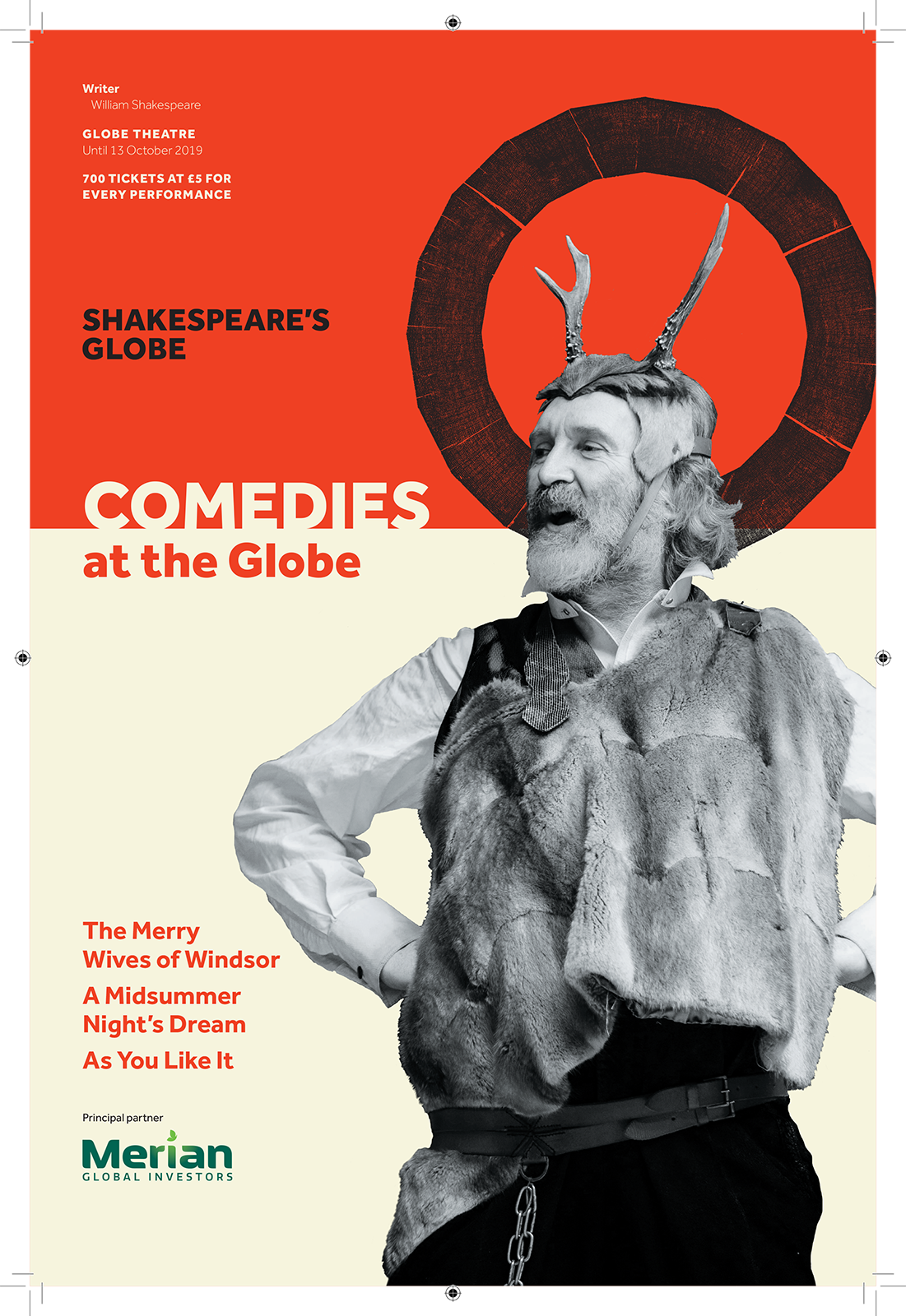 'We are immensely proud to be the inaugural principal partner of Shakespeare's Globe's Summer Season. Through our partnership, and consistent with our desire to challenge received wisdom – much as our namesake, the 17-century scientist and illustrator Maria Merian did in her time – we are supporting the work of a truly ground-breaking international cultural and educational organisation.

With numerous shared values, including for example a determination to champion diversity in our respective workplaces, there are more parallels between our organisations than might at first meet the eye.'
— Mark Gregory, CEO of Merian Global Investors
'It gives me great pleasure to welcome Merian Global Investors as the principal partner of our 2019 summer season. Maria Merian, like our own founder, Sam Wanamaker, was a pioneering force of her day, so it feels an especially timely moment for us to come together. The Merian Global Investors team's excellent understanding of the breadth of our work across our two theatres proves them the ideal organisation to provide vital support as we bring the season to life.'
— Neil Constable, CEO of Shakespeare's Globe
ABOUT MERIAN GLOBAL INVESTORS
Merian Global Investors is a leading, independent, global asset management firm. The company as it is now known was formed in June 2018 when its management team, together with funds operated by the global growth private equity firm, TA Associates, acquired the "single-strategy" investment capabilities of Old Mutual Global Investors. With a focus on delivering strong investment performance and outstanding service, the business has no "house view" or chief investment officer, allowing its fund managers the freedom to follow their own proven strategies.