'Open your gates'
  Take a glimpse into our archives, as we travel back in time to June 1997 for our opening production of Henry V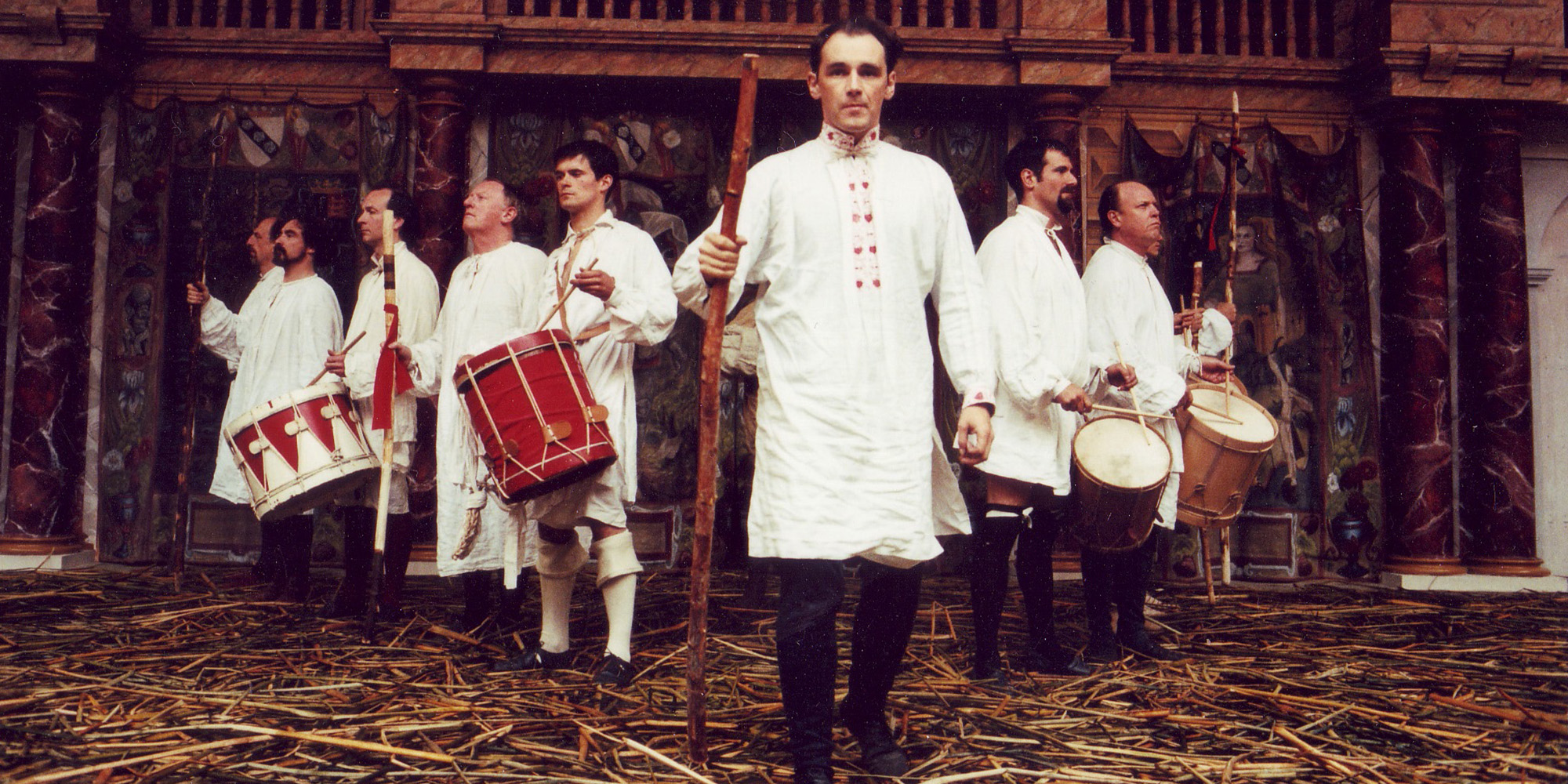 'For me there is a striking parallel between the opening of the Globe and the story of Henry V, that there's one man who gathers together a disparate group of people and against all odds manages to achieve a marvelous victory or some marvelous vision that no one thought he'd be able to do'
— Richard Olivier, Director
Can this cockpit hold
The vasty fields of France? or may we cram
Within this wooden O the very casques
That did affright the air at Agincourt?
— Prologue, Henry V
The one thing the Globe universally calls for is imagination, and a shared experience between the actors and the audience.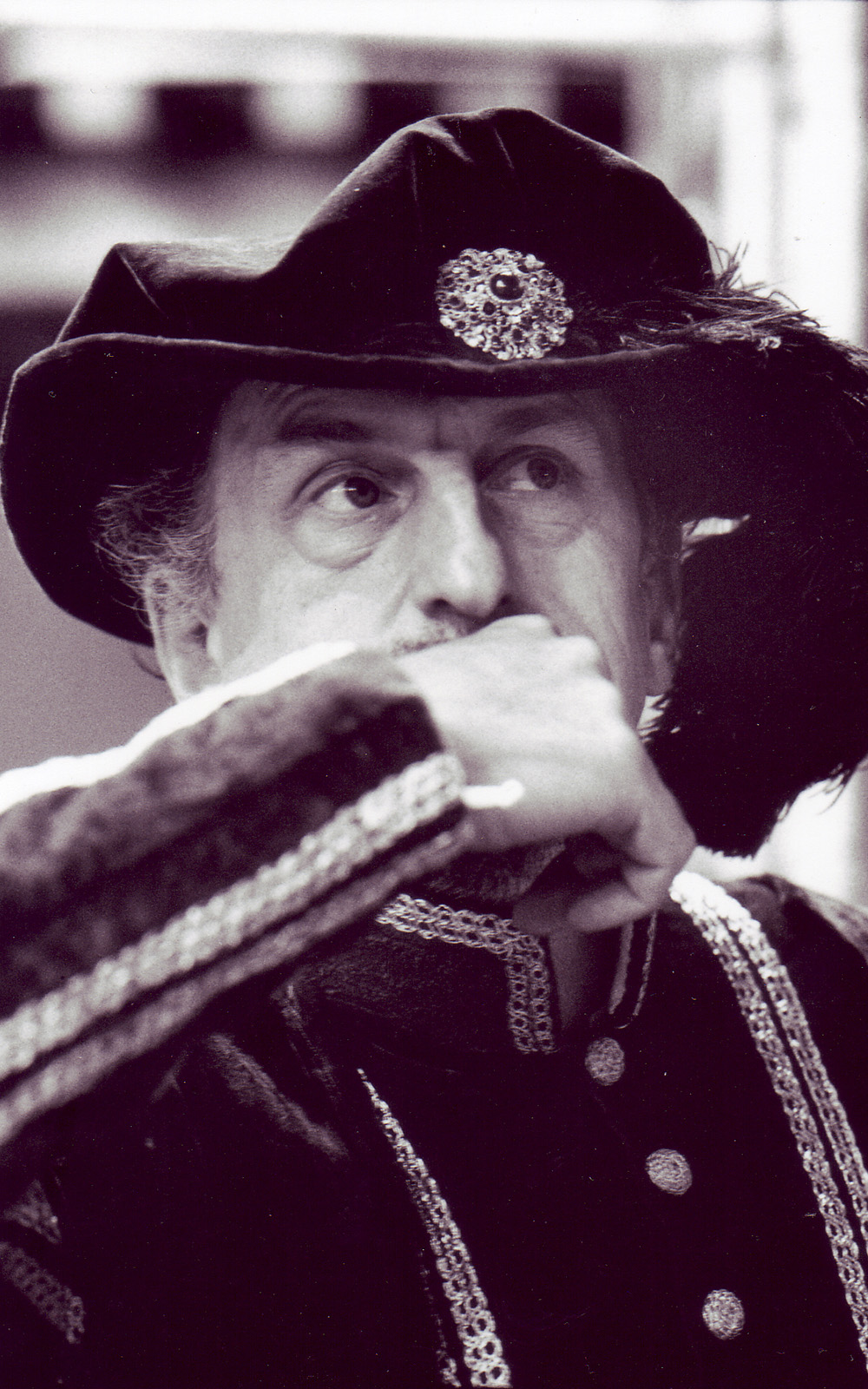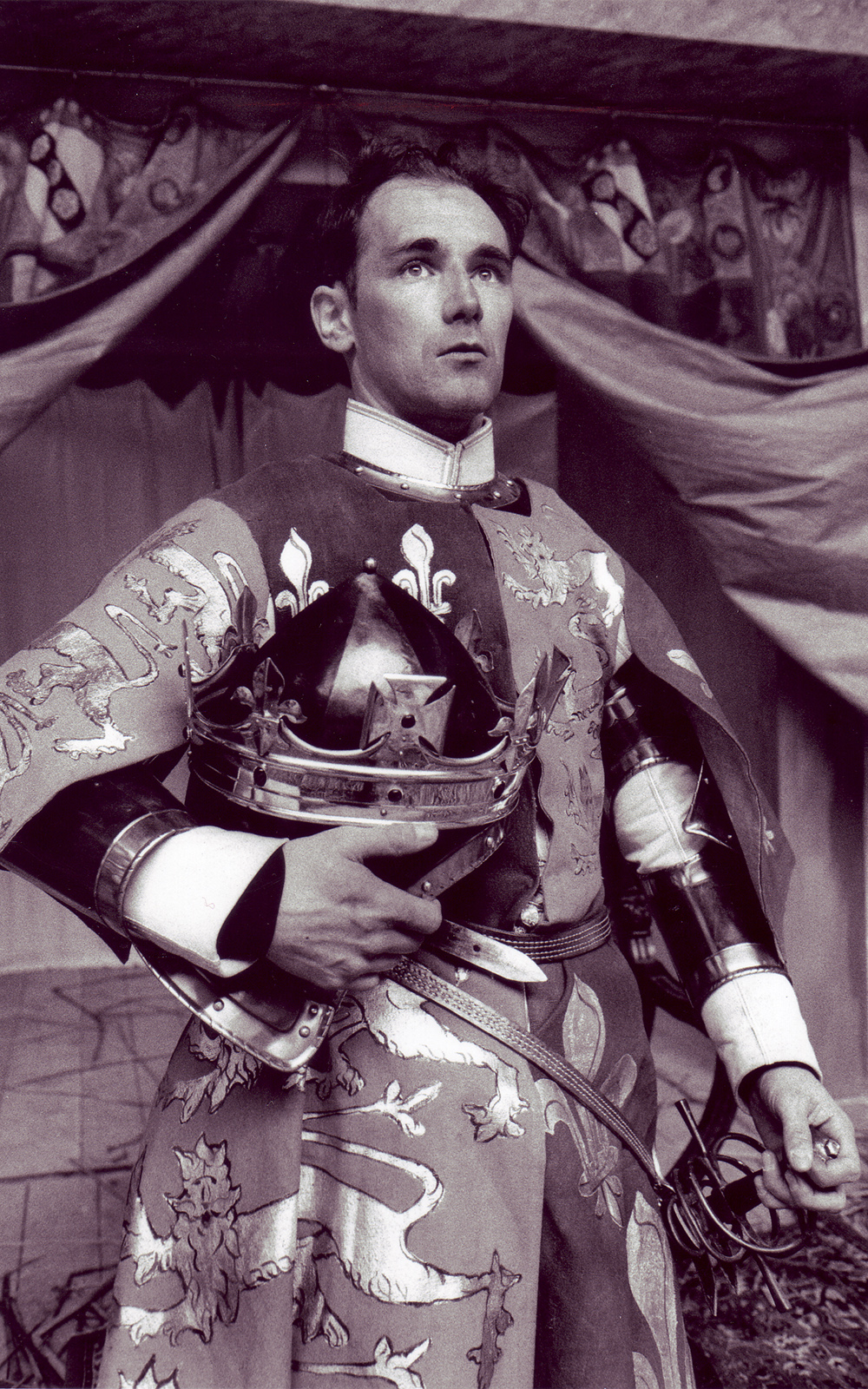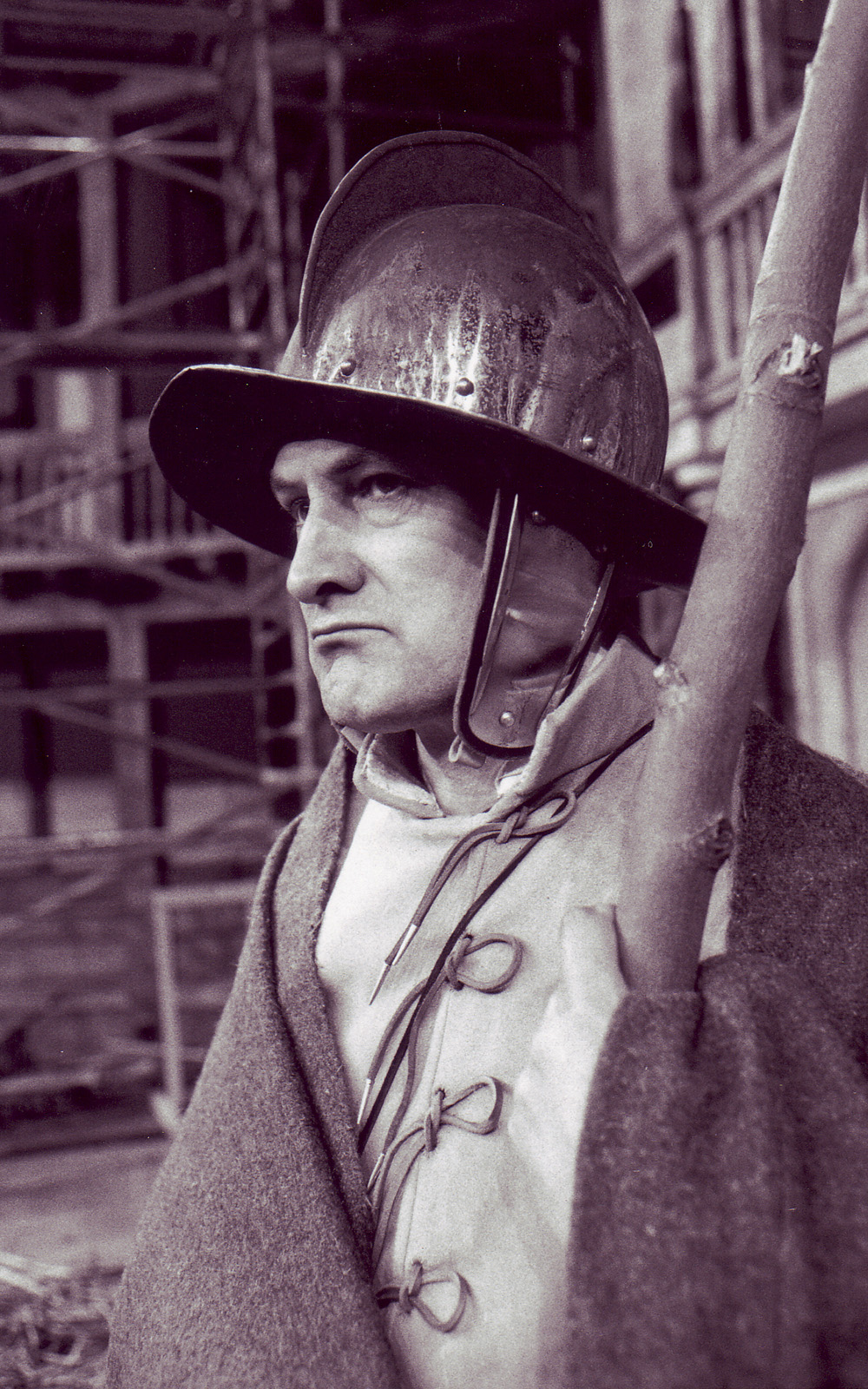 Henry V was given an 'authentic brief' in our opening season and explored certain authentic production methods including an all-male cast, cuts to the text to speed up performance time, doubling of parts, period instruments, historical costume and authentic weapons.
'I wish everyone could feel what it's like to come out as Henry V and have people cheer, it's extraordinary'
— Mark Rylance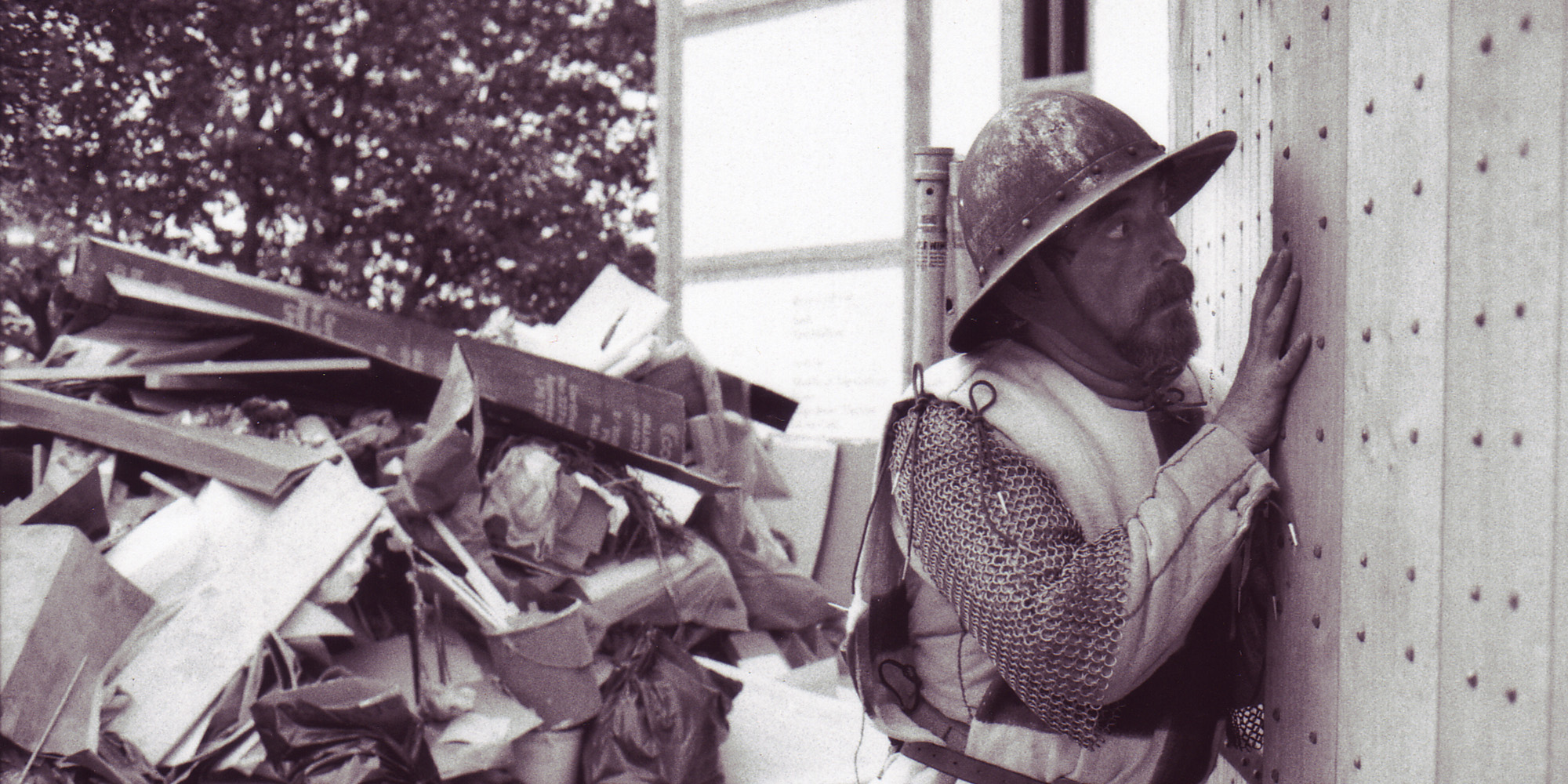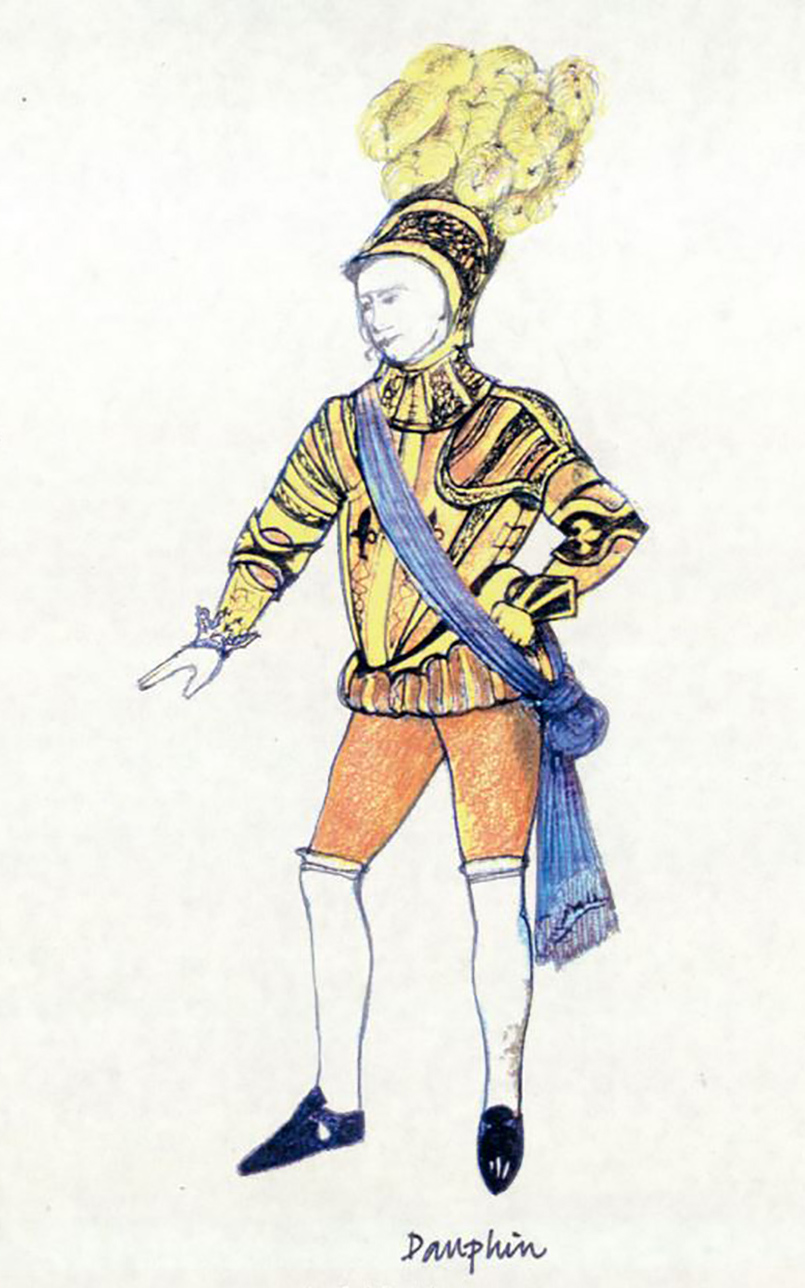 The Elizabethans had a great love of rich colour. Its combinations and colour was very meaningful, and there is a symbolism to most of the colours they would dress in, which we've tried to respect in our production
— Jenny Tiramani, Designer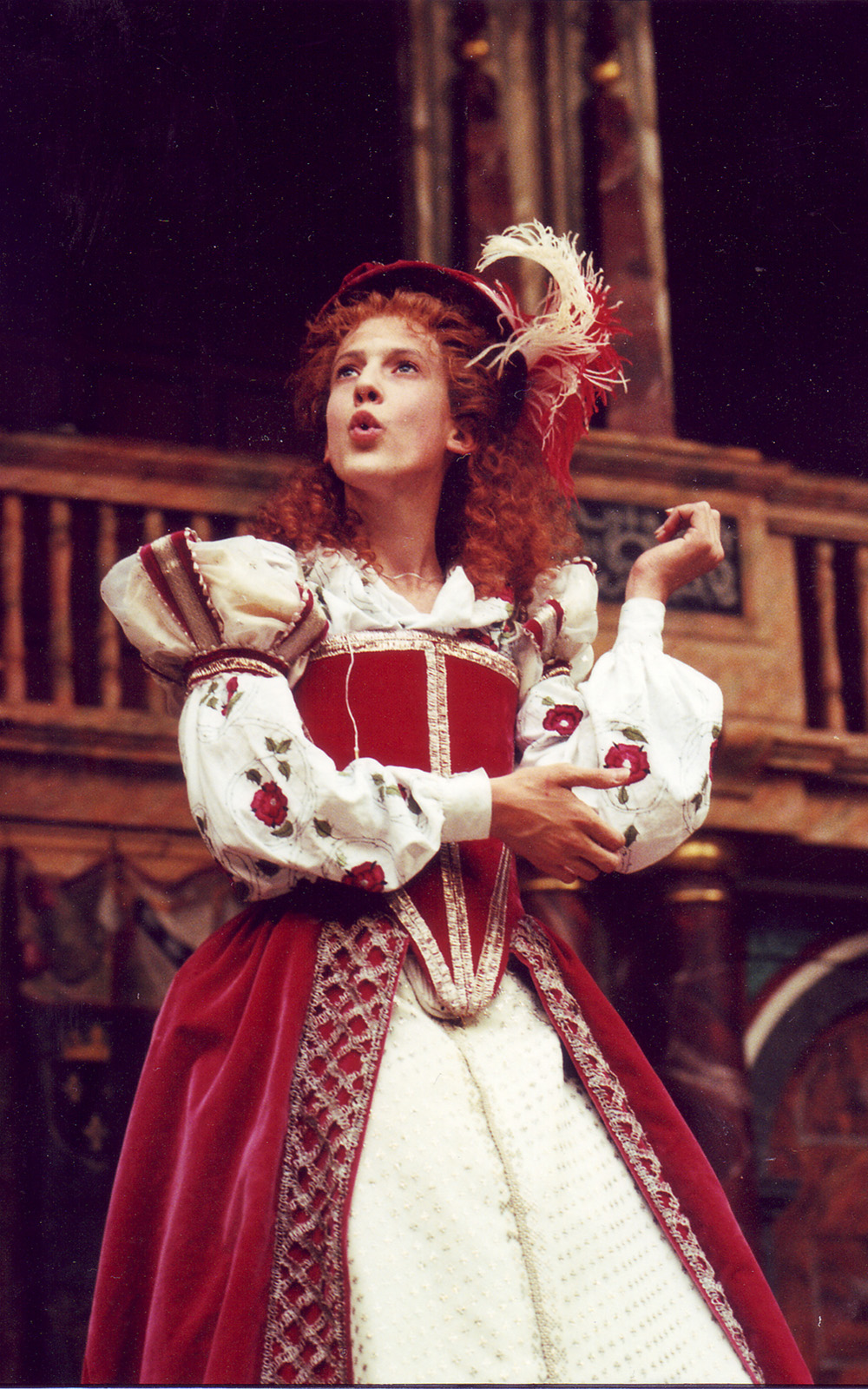 'The clothes are affecting them in their posture on stage, obviously in their behaviour in the clothes, there is a way of moving in these pieces which is not like wearing a suit. There is a physical affect wearing the clothes'
— Jenny Tiramani, Designer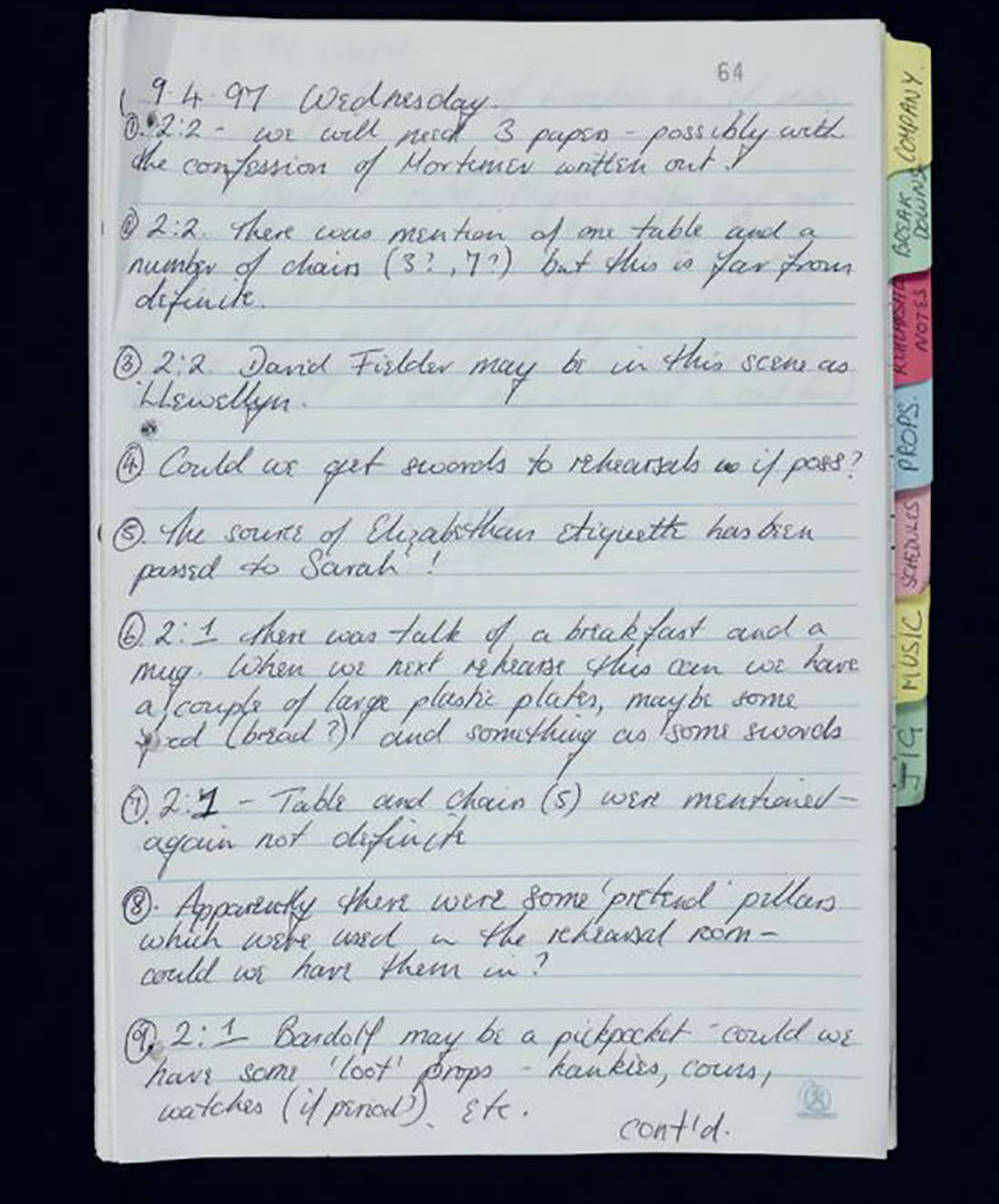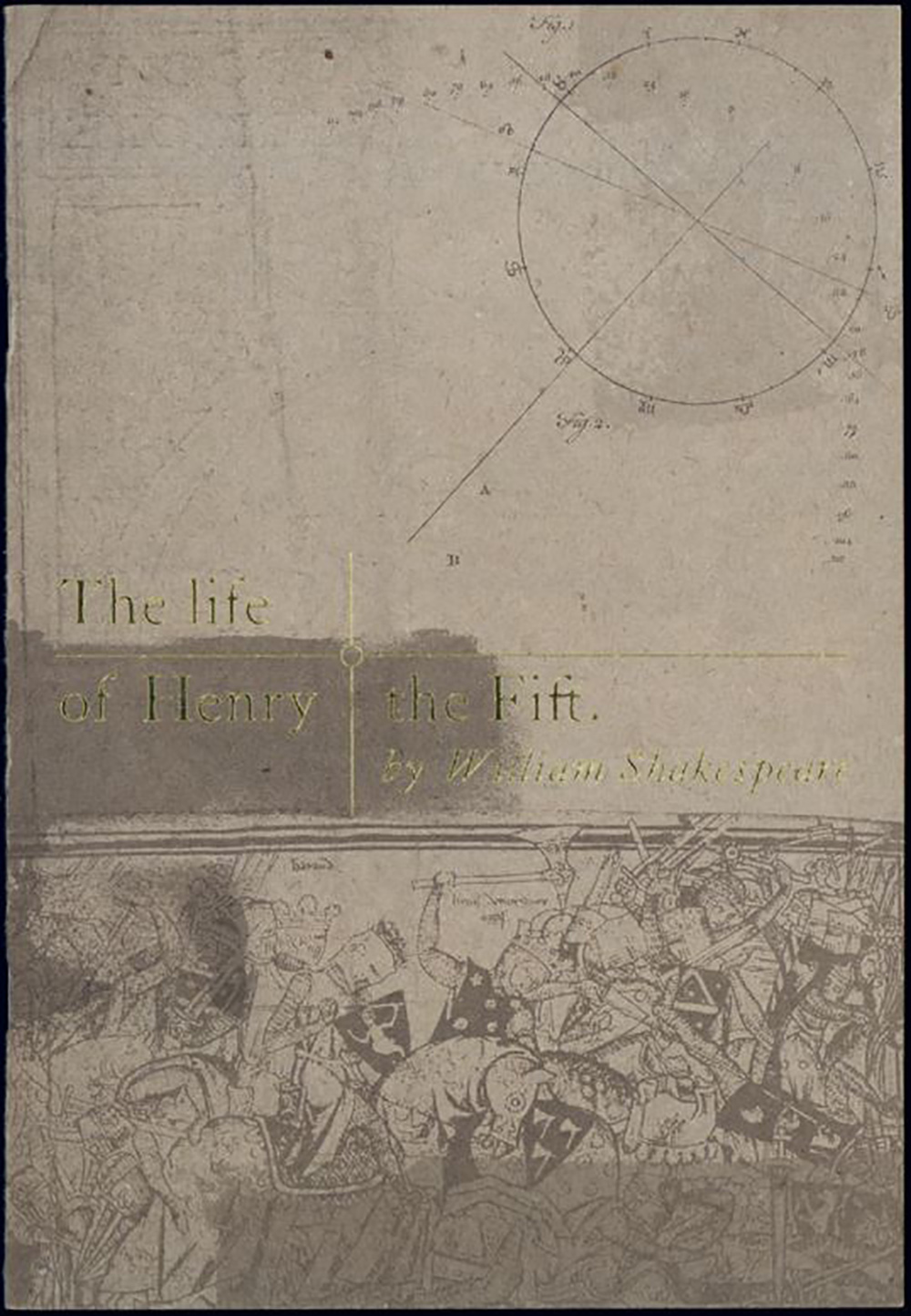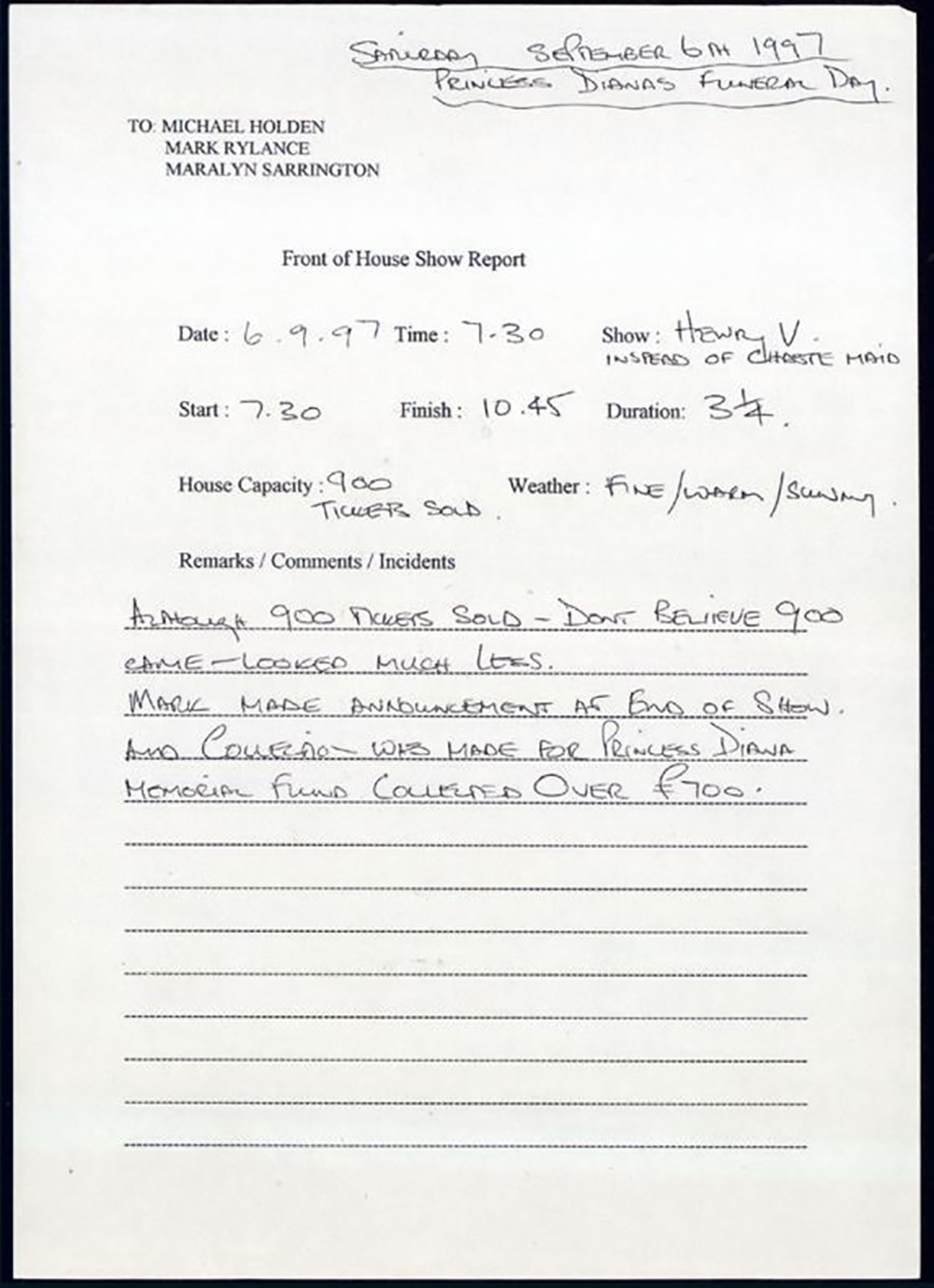 Thus far with rough and all-unable pen
Our bending author hath pursued the story,
In little room confining mighty men,
Mangling by starts the full course of their glory.
— Epilogue, Henry V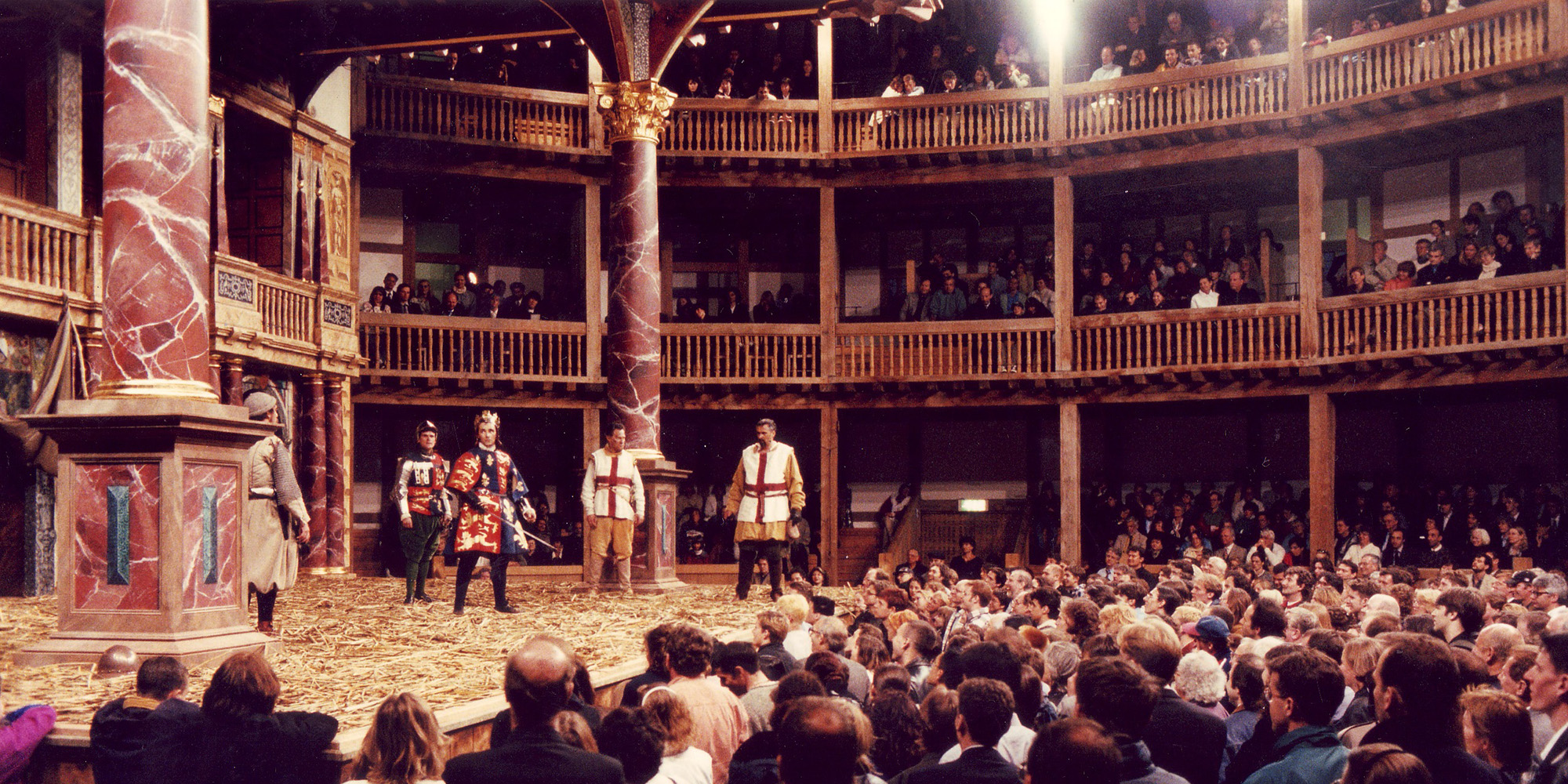 Photographer: John Tramper. All materials courtesy of the Globe Archive.
HELP SUPPORT OUR BELOVED THEATRE.
With so many of our activities still on hold, we need you more than ever to help secure our future.
Please donate any amount, small or large, or join our community as a Member.