#MissingLiveTheatre
  SCENE/CHANGE and Designer Grace Smart wrap our wooden O with a message of love and hope
Created by  SCENE/CHANGE, a community of freelance Designers, the #MissingLiveTheatre campaign aims to bring joy and colour to theatres across the UK and Ireland, which currently stand empty due to the coronavirus pandemic. The campaign celebrates these incredible buildings, and the key role they play within their communities.
The white and pink tape, with the message Missing Live Theatre, wraps each theatre with colour in a unique way. For us, the tape forms the shape of our logo and has been designed by Grace Smart (Henry VI and Richard III, Sam Wanamaker Playhouse 2019/20). The tape will remain on our Groundling Gates for seven days, before being repurposed to wrap another theatre in hope.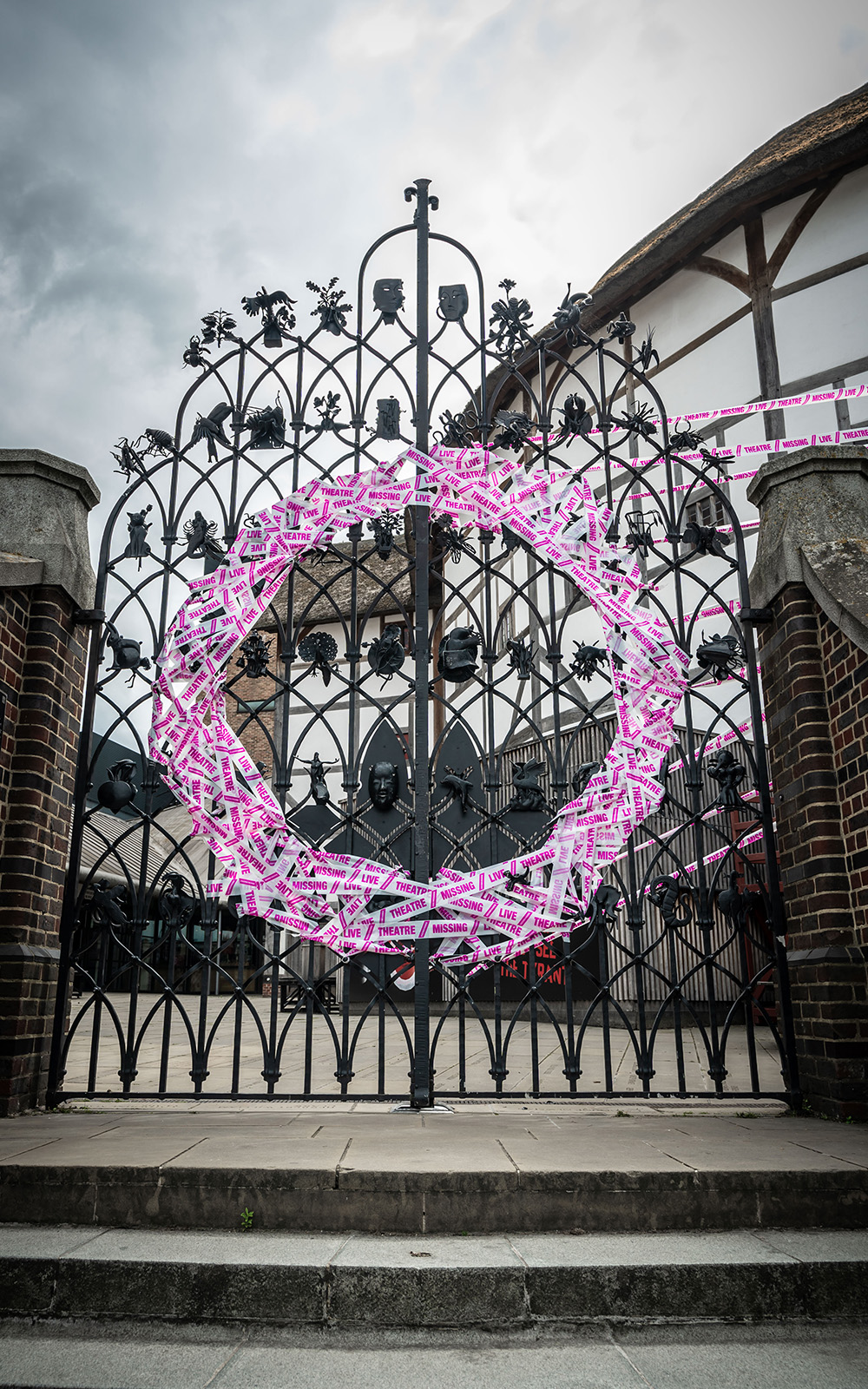 All photographs by Marc Brenner. Find out more about SCENE/CHANGE and how you can support the community of freelance Designers.
HELP SUPPORT OUR BELOVED THEATRE.
We recently temporarily closed our doors to the public until further notice. As a charity that receives no regular government subsidy, we desperately need your support, more than ever before.
Please donate any amount, small or large, so that we can continue to thrive in the future.