How did a company tour in Shakespeare's day? A small group of actors, juggling a variety of roles in a number of plays, would leave London and head off to entertain audiences around the country.
Ordinarily, that's exactly what our Globe Touring Ensemble would do too. But we're doing things a little differently this year…
As ever, our talented and versatile company will take on multiple roles across three plays – As You Like It, The Tempest and A Midsummer Night's Dream* – as they unravel these tales of lovers, exiles, dreamers and wanderers. And they'll still be at the mercy of Audience Choice performances, where the rules are simple: you and your fellow audience members decide which play will be performed… loudest foot-stomping wins!
Of course we hope to eventually take these revels beyond Bankside, but in the meantime we're responding to the call to think global but stay local. We'll spending the summer performing at home and seize the opportunity to get to know those closest to us in the Globe's first ever neighbourhood tour.
We can't wait to share these incredible stories with our city and our local community as we all slowly emerge from isolation and begin to gather once again. Stay tuned for more details.
*A Midsummer Night's Dream will be performed exclusively on tour.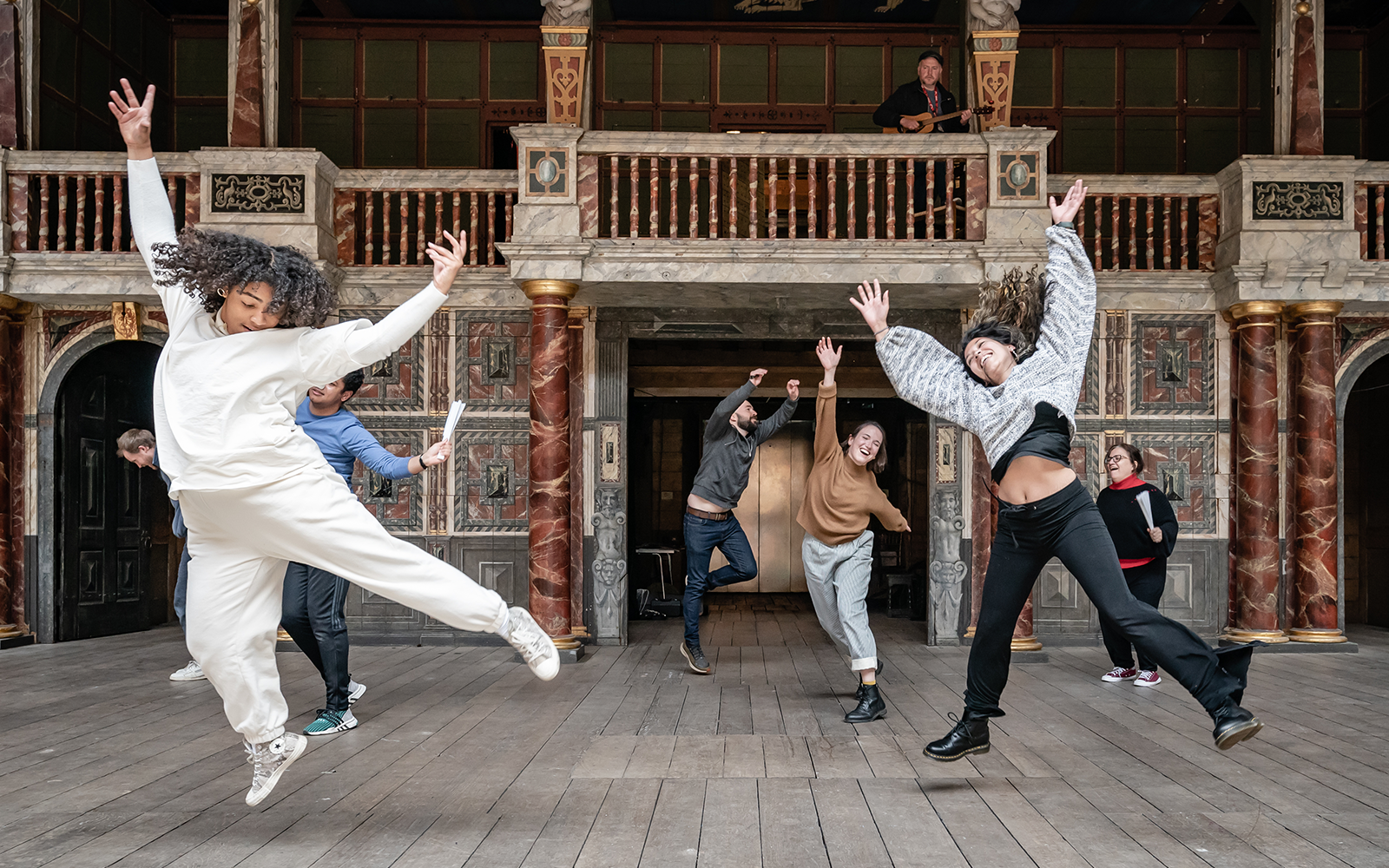 Romeo & Juliet
From historic feud to ill-fated union, Shakespeare's Romeo & Juliet finds new significance this summer in the Globe Theatre.
Shakespeare's Southwark Tour
Delve into the history of Bankside as a theatre district with our Southwark Tour. Find out about The Rose Playhouse, the original Globe, and immerse yourself in Shakespeare's London.